Beyond the Broncos Youth Employment Project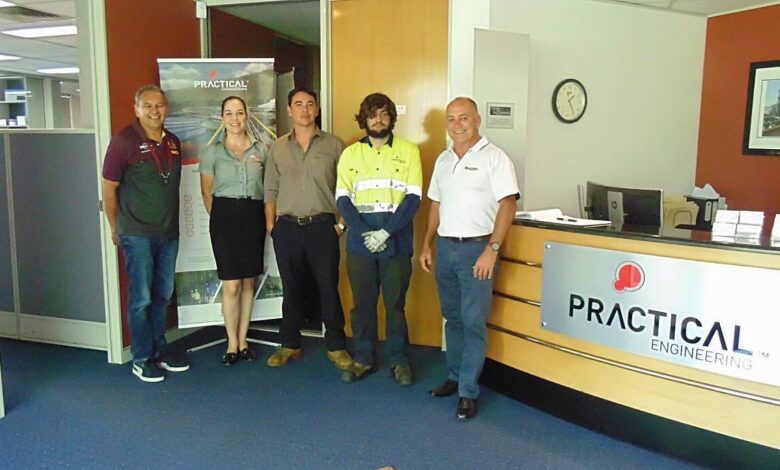 All Trades Queensland are not only assisting in building construction all through Queensland but assisting in building indigenous futures by partnering with the Brisbane Broncos with their 'Beyond the Broncos' Indigenous Youth employment program.
The Broncos support Aboriginal and Torres Strait Islander students within year 10-12 living in; Brisbane South, Ipswich, Redlands, Logan, Beenleigh, Gold Coast and Northern NSW areas. The students receive a wide variety of benefits from preparing for the workforce to personalised mentoring for 26 weeks within the start of their career, by ambassadors that include ex-players, Justin Hodges, Scott Prince, Bo de la Cruz and Jharal Yow Yeh.
All Trades first year Boilermaker, Christian Dermody, is currently participating with the Beyond the Broncos Youth Employment Program and placed at host employer, Practical Engineering. Christian is toward the finalisation of the program and from his outstanding dedication, has been asked to present as a mentor for the programs next intake. As living in a rural town, Christian was informed about the program from his school in Caboolture, moved to Brisbane and is now smashing all his career goals.
"My Initial reaction was, I would just be within whatever job. However, when the process started with All Trades, they ask me questions to be sure I would be fitted into the right job that met what I was looking for. They did everything in their power to contact everyone in that trade and it ended awesome, because they didn't stop until I got exactly the job I was after." Christian said.
Christian commends the Broncos program for the guidance they have provided him within his induction to the workforce and applauds them for their hands-on support within this journey.
"The program has helped me so much. Not only have they been super supportive, but they teach you heaps to help you grow. I learnt to make industry contacts, if I ever need them in future, how to make a resume and as well as how to act in a job interview." Christian continued.
As Christian's host company, Practical Engineering presented him with his first industry job, their Operations Manager, Jai Rice praises Christian on giving 110 percent to the opportunity.
"(Christian's) Skills and confidence has increased dramatically over the last 10 weeks, but it's really down to his attitude. He has been showing initiative, getting on top of things also, he asks the right questions. He is really getting on with the everyone with in the workshop and in the office, it's just been fantastic to have him on board." Jai Rice proclaimed.
All Trades Queensland's Project Coordinator and Mentor, Wayne Smith, has been a vital part of the Broncos and ATQ relationship back to its commencement in 2003 within the support of their under 20's academy players and now extending to their Youth Employment Program.
"The benefit of our relationship is that we know how the program works. We can speak to people in their program and give them the idea of what they need to work towards to be eligible for All Trades employment. Christian has the right qualities that we look for in an apprentice and the feedback we are getting from his host employer is very good and he is headed in the right direction.
Over the course of the apprenticeship, not only do we give them the support to learn trade skills, but we give them support for life skills. "Wayne said.
Queenslands Dental Sleep Therapy will assist for sleep apnoea issues www.qdst.com.au
All Trades Queensland will continue to eagerly give assistance to those selected within the program and will continue to support, encouragement and guide the students with placing them in their aspired industry. As the program has now expanded within 44 school and 1300 student participants, our strong, ongoing relationship with the Broncos is well equipped to work hand in hand increasing Australia's skill base and strengthening, not only our economy, but our rural employment statistics.